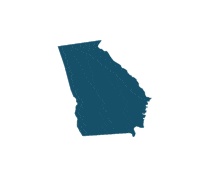 ATTORNEY GENERAL'S OFFICE
40 Capitol Square. SW
Atlanta, GA 30334-1300
Tel: (404) 656-3300
Fax: (404) 651-9148
www.ganet.state.ga.us/ago/
Type of Document: Mortgage and Trust Deed
Non-judicial: If the loan document has a power of sale clause, the lender may foreclose outside of court.
Judicial: This type of foreclosure has to be done when no power of sale clause exists in the loan document.
Deficiency: A deficiency judgment is possible if the court allows. The court holds a hearing. Both the lender and borrower may be present. If the property was not sold at market value, the court may over turn the sale. No deficiency judgment may be pursued without court confirmation of the sale of the property.