South Carolina Foreclosure Laws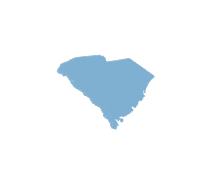 ATTORNEY GENERAL'S OFFICE
1441 Main St. Suite 500
Columbia, SC 29201
Tel: (803) 929-3000
Fax: (803) 254-2912
www.usdoj.gov/usao/sc
Type of Document: Mortgage
Judicial foreclosure is used exclusively in South Carolina.
Deficiency: The lender may pursue a deficiency. The judge, the lender, and the borrower all employ an appraiser to determine the value of the property. The full value of the property is subtracted from the amount owed to determine if a deficiency is allowable.
Redemption: No right of redemption in South Carolina.