California Real Estate Investing Courses And Real Estate Trainers
The Norris Group specializes in California-specific training for real estate investors. Bruce Norris has taken his 30+ years of real estate experience, his California market timing expertise, and his love of teaching to create the most unique and comprehensive California real estate training available.
The Norris Group is also one of the only real estate trainers who funds wholesale deals through our California hard money loans program. Our education helps you stay in the know so we can work together doing deals. See why we're one of California's premier, award-winning real estate trainers.
YOUR REAL ESTATE TRAINING PARTNER
With The Norris Group as your training partner, you can feel confident you are on top of your game. Our training is built for you, the California investor.
Florida Bootcamp 2020
Are you interested in out-of-state investing?  On March 19-20, the Norris Group is taking 50 investors to Florida.  We've been investing in Florida for over 20 years. Now, it's your chance to diversify and upgrade your portfolio with TNG.  The Norris Group is looking for 50 investors interested in RENTALS. Leverage The Norris Group's special pricing as we're already building 100 homes. This is a build-to-hold strategy.  The event will take place in Fort Myers, Florida.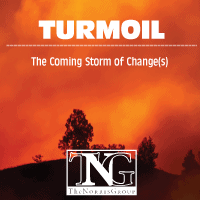 Turmoil + VIP Subscription
Course Format: Digital + Print
Course Audio: Digital, internet connection required
Course Manual: Full-color Turmoil workbook will be mailed.
What does changing interest rates mean for real estate? Another round of price increases? Or, will politics in California squash a boom and usher in a bust? We warned investors last year we were on "borrowed time." Now, Bruce shares what he expects for 2020 and beyond for California real estate in this all-day timing seminar in Riverside, CA. All-new chapters and insights for 2020 and beyond.
This course includes eight hours of audio/video from "Turmoil: The Coming Storm of Change(s)" recorded on 2/1/2020 as well as access to 70+ hours of content of our VIP Subscription including content on ADUs, Opportunity Zones, investing out of state, and much more.
THE NORRIS GROUP REAL ESTATE INVESTOR PREMIUM SUBSCRIPTION
Course Format: All digital
Course Audio: Digital, internet connection required
Course Manual: None. Content can be read, heard, or seen when available
Take our 30+ years of California investor experience, layer in our California marketing timing expertise and research, and allow us to build a custom blueprint based on your personality that not only tells you the best strategies to use in the current market but also the best strategies for you personally. That is what our TNG VIP Subscription is all about!
We've taken our body of California-specific investor education and have placed in online. You can now enjoy over 50+ hours (and growing) investor library with a computer, tablet and/or mobile device and an Internet connection. You don't even need to download anything!
The online format allows us to continually add content, tweak and update existing content and even change our programming based on what our network wants to learn. Subscription includes all the updates, TNG Economic Update, and premium discounts to places like Staples, WayFair.com, and LampsPlus. Use the discounts alone a few times a year and quickly pay for your annual subscription!