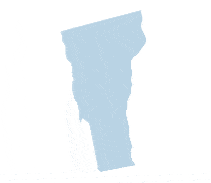 ATTORNEY GENERAL'S OFFICE
109 State Street
Montpelier VT 05609-1001
Tel: (802) 828-3171
Fax: (802) 828-5341
www.atg.state.vt.us
Type of Document: Mortgage and Trust Deed
Strict foreclosure is once again used by this New England state. The lender actually is deeded the property until the loan is paid off completely. This is why the strict foreclosure method is so beneficial to the lender; they already have title to the property.
Judicial foreclosure has become a little more common in the last few years. It takes seven months for the lender to hold the foreclosure sale after first serving the borrower.
Deficiency: The amount of the deficiency is determined by subtracting market value from the amount owed the lender.
Redemption: The time allowed for redemption is one year for loans prior to 1968, and six months for loans after 1968.