CALIFORNIA FORECLOSURE LAWS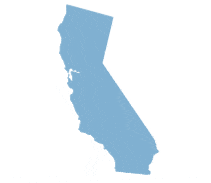 ATTORNEY GENERAL'S OFFICE
California Department of Justice
Attn: Public Inquiry Unit
P.O. Box 944255
Sacramento, CA 94244-2550
Tel: (916) 322-3360
Fax: (916) 323-5341
http://ag.ca.gov/
Type of Document: Usually deed of trust with "power of sale clause." Mortgages are used rarely.
Non-judicial: Used most often by lenders because deficiency judgments not available to them in most cases. The loan document must contain a "power of sale clause" to foreclose out of court.
Judicial: Used when lender will seek a deficiency or if the loan documents had no "power of sale clause."
Deficiency Judgment: Available to lender only in judicial foreclosure. Not available if the loan was a "purchase money loan."
Redemption: Not available to borrower if property sold at a trustee sale. In the case of a judicial foreclosure the property may be redeemed in one of two ways. If a deficiency judgment was obtained (the property sold for less than what was owed), the borrower has twelve months to redeem. If no deficiency, the borrower has three months.