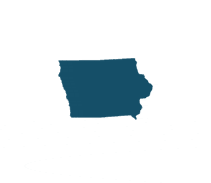 ATTORNEY GENERAL'S OFFICE
Non judicial voluntary foreclosure: If both the lender and borrower are in agreement, a voluntary foreclosure is the most simple. The borrower deeds the property to the lender. Upon receipt of the deed the lender waives the right to sue for a deficiency judgment.
Judicial Foreclosure: The lender may file two types of judicial foreclosure; with redemption and without redemption. If a lender chooses to foreclose without the right of redemption, and is successful, neither the borrower nor junior lien holders will be able to redeem the property. Once the lender has filed this type of foreclosure, the borrower may issue a written demand to the court to delay the sale. This delays the sale from between two and twelve months, depending on the type of property involved.
Deficiency: A deficiency can be obtained by the lender if the foreclosure sale was delayed by the borrower issuing a written demand.
Redemption: Redemption is available to the borrower if foreclosure occurs with the right of redemption. Oddities of the state. As in many of the agricultural states, laws differ for the farmer. Foreclosure takes much longer and the lender can be forced to rent the property back to the farmer for five years. At the end of five years the farmer still has the right to repurchase the property from the lender. A foreclosure may be stalled by moratorium due to bad weather or crop failure. The delay is up to one year.
The right to cure: Iowa is very big on allowing someone a chance to save their property. The first procedure is an institutional lender must send the borrower a list of their right to cure. Included in the list is one year to make up the back payments. Interestingly, if a seller carried back a mortgage, no right to cure notice has to be given.