OKLAHOMA FORECLOSURE LAWS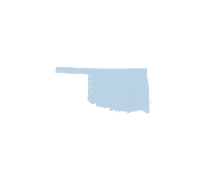 ATTORNEY GENERAL'S OFFICE
2300 N. Lincoln Blvd, Ste 112
Oklahoma City, OK 73105
Tel: (405) 521-3921
Fax: (405) 522.4534
www.oag.state.ok.us
Type of Document: Mortgage
Non judicial foreclosures are possible under the Oklahoma Power of Sale mortgage foreclosure act of 1986. Judicial foreclosure is used when the lender wishes to obtain a deficiency judgment and avoid the problem caused by property that has been homesteaded. In this type of foreclosure the lender must have the property appraised prior to the sale.
Deficiency: Both types of foreclosure can obtain a deficiency judgment if the actions started within 90 days of the sale.
Redemption: No redemption once the court confirms a judicial foreclosure sale.
No redemption possible with a non judicial foreclosure.