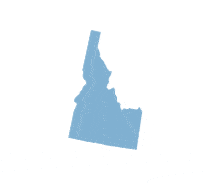 ATTORNEY GENERAL'S OFFICE
700 W. Jefferson Street
P.O. Box 83720
Boise, Idaho 83720-0010
Tel: (208) 334-2400
www2.state.id.us/ag
Type of Document: Trust Deed
Non-judicial: If the trust deed has a power of sale clause, non judicial foreclosure is the most common method.
Judicial: Only if the document does not have the power of sale clause would a lender choose judicial foreclosure.
Deficiency: For up to three months, the lender may obtain a deficiency judgment for any amount owed over the market value only.
Redemption: The property may be redeemed by the borrower for up to one year if the property is more than 20 acres; six months if less than 20 acres.