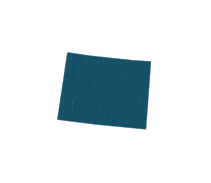 ATTORNEY GENERAL'S OFFICE
Non judicial foreclosure is most common when foreclosing on a deed of trust.
Judicial foreclosure starts by filing a lawsuit with the court. This type of sale is used usually when foreclosing on a mortgage.
Deficiency: Deficiency judgments are available to the lender under some circumstances under both types of foreclosure.
Redemption: Redemption is permitted in the state of Wyoming. The time frame may change with different properties.