ARKANSAS FORECLOSURE LAWS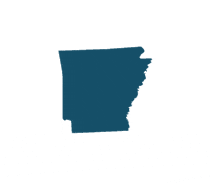 ATTORNEY GENERAL'S OFFICE
323 Center Street, Suite 200
Little Rock, Arkansas 72201
Tel: (501) 682-2007
www.ag.state.ar.us
Type of Document: Mortgage and Trust Deed
Non-judicial: Most common in this state.
Judicial: Method used to foreclose on mortgages and trust deeds "without power of sale"
Deficiency Judgment: Deficiency judgments are available to the lender for up to 12 months. The court will limit the amount of the deficiency to the amount due minus the fair market value of the property.
Redemption: Available to borrower for up to one year when sold by court order. The borrower has to pay the amount the property sold for plus interest. If the property sold out of court, no right oredemption is allowed.
Oddities of the state: The value of the property is arrived at by the court appointing three fellow citizens to appraise the property. They are paid one whole dollar for this service. This appraisal is made available for all who bid at the sale. If the property is sold for less than two-thirds of the appraised value, the sale is disallowed and must be offered for sale at a later date. The second sale is held without the same restraint. Any bid will be accepted. When the sale of the property occurs in the court, the buyer has from between three to six months to pay for the property.