MICHIGAN FORECLOSURE LAWS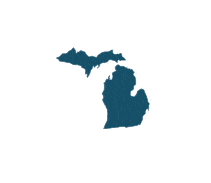 ATTORNEY GENERAL'S OFFICE
One Ashburton Place, Room 2010
Boston, MA 02108
Tel: (617) 727-2200
www.mass.gov/ago/
Type of Document: Mortgage
Non judicial foreclosure is the most often used method. Mortgages usually have a power of sale clause in the state of Massachusetts.
Judicial foreclosure is rarely used in this state.
Deficiency: The lender may obtain a deficiency judgment, however it may be more trouble than it is worth. When the lender forecloses judicially and then files for a deficiency, they give the borrower a one year right of redemption they otherwise would not have.
Redemption: No redemption possible under a non judicial foreclosure.
Oddities of the state: The bankruptcy court allows sales to be overturned if the amount of the sale was less than the market value of the property. Lenders in this state go out of their way to notify prospective buyers and real estate agents of the upcoming sale.