MISSOURI FORECLOSURE LAWS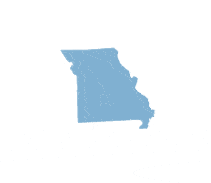 ATTORNEY GENERAL'S OFFICE
Supreme Court Building
207 W. High St.
P.O. Box 899
Jefferson City, MO 65102
Tel: (573) 751-3321
Fax: (573) 751-0774
www.ago.mo.gov
Type of Document: Mortgage and Trust Deed
Non judicial is used when the loan documents have the power of sale clause.
Judicial foreclosure is most commonly used when foreclosing on a loan document without a power of sale clause.
Deficiency: No deficiency is permitted in a sale held outside of court.
Redemption: No redemption available if a third party bought the property. If the lender ended up with the property, there is a one year right of redemption. There are some strict requirements to be met by the owner who wishes to redeem, including putting up a bond for all the payments for one year.