Virginia Foreclosure Laws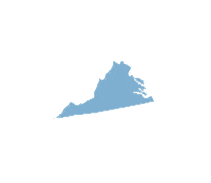 ATTORNEY GENERAL'S OFFICE
Attorney General's Office
900 East Main Street
Richmond, VA 23219
Tel: (804) 786-2071
www.oag.state.va.us
Type of Document: Mortgage and Trust Deed
Non judicial foreclosure is possible when the power of sale clause is contained in the loan document.
Judicial foreclosure is used to foreclose on mortgages and some deeds of trust without the power of sale clause.
Deficiency: The lender may pursue a deficiency judgment no matter what type of foreclosure method is used.
Redemption: If a court sale was conducted, redemption may be allowed. No other redemption is allowed.