MARYLAND FORECLOSURE LAWS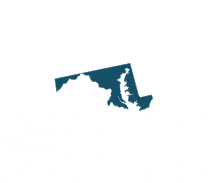 ATTORNEY GENERAL'S OFFICE
200 St. Paul Place
Baltimore, MD 21202-2021
Tel: (410) 576-6300
Fax: (410) 576-6404
www.oag.state.md.us
Type of Document: Mortgage and Trust Deed
Judicial foreclosure is the most used method. Even if the loan document has a power of sale clause, the lender must file a lawsuit. The other type of foreclosure is Assent to decree foreclosure. With the approval of the borrower, the court may order the sale of the property.
Deficiency: The lender has three years to obtain a deficiency judgment.
Redemption: The court has the right to decide in each case.