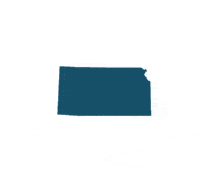 ATTORNEY GENERAL'S OFFICE
120 SW 10th Ave., 2nd Floor
Topeka, KS 66612-1597
Tel: (785) 296-2215
Fax: (785) 296-6296
www.ksag.org/home/
Type of Document: Mortgage and Trust Deed
Judicial foreclosure is the only type available in Kansas.
Deficiency: The lender may get a deficiency judgment, however, the court can overturn the sale if it were lower than the loan amount. The sale can not be completed until confirmed by the court.
Redemption: The borrower has the right to redeem the property for a period of twelve months in most case. If the property had been abandoned, the time can be reduced to six months. If the loan against the property had been two thirds paid off, the time to redeem the property can be reduced to only six months.