COLORADO FORECLOSURE LAWS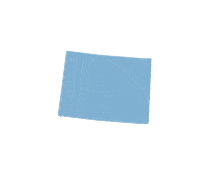 ATTORNEY GENERAL'S OFFICE
1525 Sherman St.
5th floor
Denver, CO 80203
Tel: (303) 866-4500
Fax: (303) 866-5691
www.ago.state.co.us
Type of Document: Mortgage and Trust Deed
Non-judicial: This is the procedure most commonly used in Colorado. In this state a lender can obtain a deficiency judgment even in an out of court foreclosure sale.
Judicial: Available, but not used very often.
Deficiency Judgment: Lenders may obtain a deficiency judgment in either judicial or nonjudicial foreclosure.
Redemption: The borrower has 75 days to redeem the property by paying the amount owed plus interest.
Oddities of the state: The borrower has the right to bring the loan current until twelve noon, the day of the sale. The trustee in Colorado is a public trustee, appointed by the governor of Colorado.