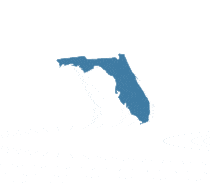 ATTORNEY GENERAL'S OFFICE
State of Florida
The Capitol PL-01
Tallahassee, FL 32399-1050
Tel: (866) 966-7226
Fax: (850) 410-1630
http://myfloridalegal.com/
Type of Document: Mortgage
Judicial foreclosures only: From personal experience I know that lawyers are very involved in the real estate process. A lender has to go through the court to foreclose on a property in Florida. The borrower is sued by the lender. The borrower has the right to defend themselves in court, while the lender will attempt to prove the borrowers are in default. Once the lender prevails, the court will order the property sold.
Deficiency: The lender may pursue the borrower for up to four years to collect a deficiency judgment.
Redemption: There is no right of redemption after the court confirms the sale.