Rhode Island Foreclosure Laws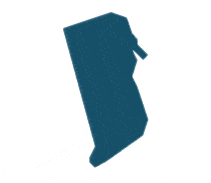 ATTORNEY GENERAL'S OFFICE
150 South Main Street
Providence, RI 02903
Phone: (401) 274-4400
www.riag.ri.gov
Type of Document: Mortgage
Non judicial foreclosure is available if the power of sale is part of the document.
Judicial foreclosure is used when the loan document lacks the power of sale clause. The rules are similar to other New England strict foreclosures in how the lender gains possession of the property.
Deficiency: The lender is allowed to pursue a deficiency judgment.
Redemption: No redemption allowed if non judicial foreclosure is used. If judicial foreclosure is used the borrower has three years to redeem the property.