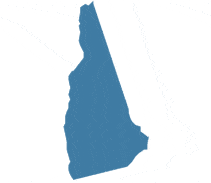 New Hampshire Foreclosure Laws
Attorney General's Office
33 Capitol Street
Concord, NH 03301
Tel: (603) 271-3658
Fax: (603) 271-2110
www.nh.gov/nhdoj
Type of Document: Mortgage
Types of Foreclosure:
The non judicial process is the most common and is used when the mortgage has a power of sale clause.
If the mortgage does not contain a power of sale clause, the lender does a strict foreclosure, similar to other New England states. To accomplish this, the lender must first gain possession of the property.
Deficiency: No deficiency allowed with a non judicial foreclosure
Redemption: There is no right of redemption under a non judicial foreclosure