DELAWARE FORECLOSURE LAWS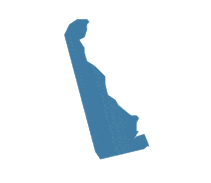 ATTORNEY GENERAL'S OFFICE
Carvel State Office Building
820 N. French Street
Wilmington, DE 19801
Tel: (302) 577-8400
Fax: (302) 577-6630
www.state.de.us/attgen/
Type of Document: Mortgage
Judicial foreclosures only: The lender has to go through the court to foreclose on the owner.
Deficiency Judgment: The lender may be able to obtain a deficiency judgment in some case.
Redemption: Once the court confirms the sale, the former owner has no right of redemption.
Oddities of the state: The state's most common method of foreclosure is a process called scire facias. The borrower is required to show the court why there should be no foreclosure. If this attempt fails, the property may be seized by the court and sold.