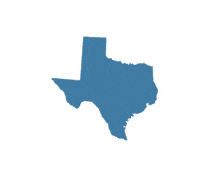 ATTORNEY GENERAL'S OFFICE
300 W. 15th Street
Austin, TX 78701
Tel: (512) 463-2100
www.oag.state.tx.us
Type of Document: Mortgage and Trust Deed
Non judicial foreclosure is most often used when a power of sale is included in the loan document. The process is very fast. Only a 21 day notice has to be given prior to the sale.
Judicial foreclosure is available, however, with the simple process to foreclose the other way, few use it.
Deficiency: A deficiency judgment can be obtained. Again the market value of the property will be subtracted from the amount owed to the lender to determine the validity of the deficiency.
Redemption: No right of redemption in Texas