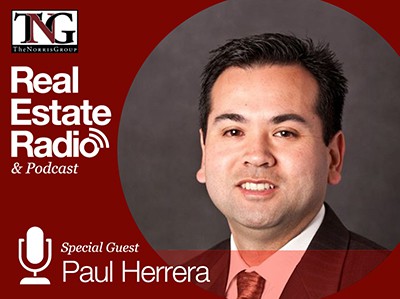 Date & Times
April 24, 2020 @ 2:00 pm - 11:30 pm
VENUE:
ORGANIZER:
Paul Herrera On The Radio Show
Date:
April 24, 2020 @ 2:00 pm
-
11:30 pm
Summary:
Bruce and Aaron Norris interview Paul Herrera of IVAR on this week's real estate radio show.  This is our weekly radio broadcast.  We are recording the show early tomorrow and will be covering it on our radio show starting tomorrow.  You can view the transcription and full broadcast here.
Details
Aaron and Bruce Norris are joined again this week by Paul Herrera. Paul is the Government Affairs Director for the Inland Valley Association of Realtors. Paul serves as an advocate for realtors on local issues, helping to preserve and protect property rights and the value of homeownership. His unique experience includes an award-winning journalism career with newspapers in Florida and California. He covered real estate, small business, the aviation business, and the confluence of government policy, politics, and business. 
Paul will be answering their questions and giving his update on the coronavirus and, specifically, AB828, what it is, areas of concern, where it currently stands, the ecosystem of how the money would flow, where people can go to get more information on this, and much more on the real estate radio show and video.