REAL ESTATE INVESTMENT SEMINARS AND SPEAKING
ENGAGEMENTS
The Norris Group speaks nationally with a specialty in real estate investor education with an emphasis on market timing. Bruce Norris debates and speaks at numerous real estate clubs, professional associations, and conferences on marketing timing. Aaron Norris speaks on technology and real estate or marketing trends. Need a speaker? Call Joey Romero at our office at 951-780-5856. Our goal is to 1) help real estate professionals understand the market, 2) focus on the best investing strategies, and 3) prepare investors for the market ahead. Hopefully, we'll see you at one of our upcoming speaking engagements:
Sacramento, California
Aaron Norris will be at NorcalREIA presenting his talk on PR marketing and social media to help you better understand getting the word out in the current digital age.
Read More >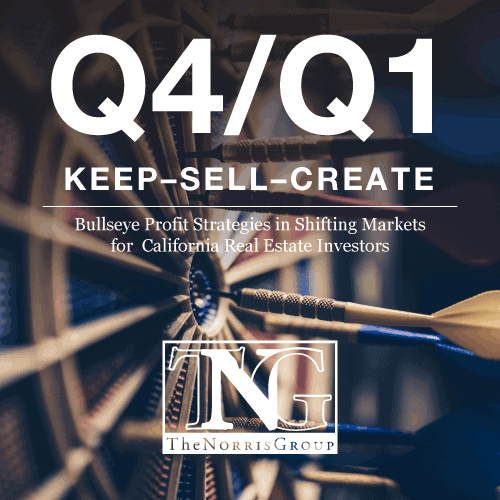 Sacramento, California
Join us as Bruce and Aaron Norris share Keep, Sell, Create, exploring the inventory to stop, drop and roll in a shifting marketing covering topics like ibuyers, opportunity zones, and ADUs in the Northern California region.
Read More >
Yorba Linda, California
The Norris Group's annual award-winning event, I Survived Real Estate, is Friday, September 18, 2020 at the Nixon Library in Yorba Linda, California. Our 13th annual black-tie gala benefits Make-A-Wish and St. Jude Children's Research Hospital. Since 2008, together we've raised over $940,000 for charity! In 2020, we want to hit $1 million!
Read More >