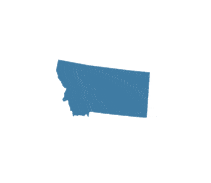 Montana Foreclosure Laws
Attorney General's Office
Montana Department of Justice
215 North Sanders Street, Third Floor
P.O. Box 201401
Helena, MT 59620-1401
Phone: (406) 444-2026
Fax: (406) 444-3549
http://doj.state.mt.us/
Type of Document: Mortgage and Trust Deed
Types of Foreclosure:
Non judicial foreclosure is the most common and is used when the loan document has a power of sale clause.
Judicial foreclosure is used when the loan document is missing the power of sale clause or if the lender is after a deficiency judgment.
Deficiency: Available to the lender when the foreclosure is done by court procedure and the sale proceeds were insufficient to satisfy the lender.
Redemption: No redemption available.