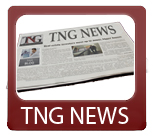 Today's News Synopsis:
Home prices increased by only 0.6% month-over-month, but year-over-year they showed an increase of 8.7%.  According to the latest report from the Mortgage Bankers Association, delinquency rates for commercial and multifamily mortgages decreased 0.01% in the second quarter.  The FHFA announced they will be starting a new education program to help homeowners understand better refinancing options offered under HARP.

In The News:

Housing Wire – "Back in time: Latest RMBS deals carry past risks" (9-23-13)
"Recent residential mortgage-backed securitization deals are carrying a few structural features similar to transactions from the pre-crisis days, posing potential challenges of absolute levels of losses and timing of prepayments."
DS News – "Home Price Growth Slower in July" (9-23-13)
"On a month-by-month basis, home prices slowed their rebound in July according to a home values report released today by Lender Processing Services LPS's Home Pricing Index showed housing prices rose just 0.6 percent from June but were still up 8.7 percent from July of 2012."
Mortgage Professional America – "Commercial delinquencies take a record dip" (9-23-13)
"Delinquency rates for commercial and multifamily mortgages were down in the second quarter, according to a report released Sept. 4 by the Mortgage Bankers Association."
Housing Wire – "Homebuilders alarmed as first-time homebuyers stay sidelined" (9-23-13)
"Lennar (LEN) and KB Home (KBH) will release earnings Tuesday, providing the market a glimpse at how builders are faring in a market riddled with reluctant first-time homebuyers."
Bloomberg – "U.S. Startups Freed to Solicit Funds Fight SEC Over Disclosures" (9-23-13)
"Startup companies that celebrated the passage of a U.S. law allowing them to solicit investors more openly say regulators may undercut that move by requiring detailed disclosures of their fundraising. "
DS News – "FHFA Announces HARP Education Effort" (9-23-13)
"The Federal Housing Finance Administration (FHFA) announced a new program today that will seek to educate homeowners on potential refinancing options under the Home Affordable Refinance Program (HARP)."
Mortgage Professional America – "Federal funds to help underwater borrowers" (9-23-13)
"Thousands of underwater borrowers in the Sunshine State may be able to get an injection of federal cash to pay down their mortgage balances."
DS News – "Are we in a housing bubble? Not even close, experts say" (9-23-13)
"While some borrowers might pull out of the housing market at the sight of the slowdown in home prices, market experts are cautioning consumers not to slam on the housing brakes just yet."
Bruce Norris will be speaking at the Big "Million Dollar" Trade Show & Landlording Conference on Thursday, September 26, 2013.
On Friday, October 18, Bruce Norris will be presenting the 6th annual I Survived Real Estate.
Bruce Norris of The Norris Group will be holding their Distressed Property Bootcamp Tuesday-Thursday, October 22-24, 2013
Bruce Norris will be speaking at the Financial Tactics Brunch on Thursday, October 26, 2013
.
For more information about The Norris Group's California hard money loans or our California Trust Deed investments, visit the website or call our office at 951-780-5856 for more information. For upcoming California real estate investor training and events, visit The Norris Group website and our California investor calendar. You'll also find our award-winning real estate radio show on KTIE 590am at 6pm on Saturdays or you can listen to over 170 podcasts in our free investor radio archive.