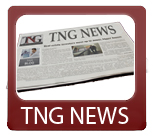 Today's News Synopsis:
The number of available jobs increased by 29,000 last month to their highest in five years according to the Bureau of Labor Statistics.  CoreLogic reported home prices increased 11.9%, marking the 16th month in a row home prices have increased.  In the same month,the national delinquency rate increased by 10% according to the Lender Processing Services.
In The News:

Mortgage Bankers Association - "Statement of David Stevens on President Obama's Housing Speech" (8-6-13)
"Statement by MBA President and CEO David H. Stevens Regarding President Obama's housing finance speech,'A Better Foundation for Middle Class Homeownership'."
HousingWire - "Bank of America to slash servicing positions" (8-6-13)
"Bank of America informed the state of Pennsylvania that it plans to slash 209 mortgage servicing-related jobs at a facility in Pittsburgh."
DS News - "Job Openings Hit Five-Year High in June" (8-6-13)
"The number of job openings rose 29,000 in June to the highest level in five years, the Bureau of Labor Statistics (BLS) reported Tuesday in its monthly Job Openings and Labor Turnover Survey (JOLTS)."
Inman – "NAR: Obama housing finance reforms 'closely mirror' Realtor recommendations" (8-6-13)
"The housing finance reform plan outlined today by President Obama to wind down Fannie Mae and Freddie Mac includes principles that "closely mirror" an outline the National Association of Realtors presented to the White House in 2011, NAR says."
Bloomberg - "U.S. Commercial Property Prices Fall Amid Rising Rates" (8-6-13)
"U.S. commercial property prices fell 1 percent in July from the previous month as rising interest rates increased the cost of financing deals, according to real estate research firm Green Street Advisors Inc."
DS News – "Rapid Annual Price Gains Continue in June" (8-6-13)
"Double-digit annual increases continued in June as home prices surged 11.9 percent, CoreLogic reported Tuesday."
Mortgage Professional America - "Spike in delinquencies is par for the course" (8-6-13)
"June's nearly 10% spike in the national delinquency rate is nothing unusual, according to analytics firm Lender Processing Services."
Housing Wire - "Long judicial foreclosure timelines challenge investors" (8-6-13)
"Investors in residential mortgage-backed securities will see increased carrying costs in the near future as servicers experience longer foreclosure timelines in key judicial foreclosure states, Moody's (MCO) alleges in its latest Servicer Dashboard report."
Perris, California hard money loan closed by The Norris Group private lending. Real estate investor received loan for $120,000 on a 4 bedroom, 3 bathroom home appraised for $182,000.
Bruce Norris of The Norris Group will be speaking at FIBI Thousand Oaks Poised to Pop Wednesday, August 7, 2013.
Bruce Norris of The Norris Group will be speaking at SJREI Poised to Pop Thursday, September 5, 2013.
Bruce Norris will be presenting How to Make a Million in 24 Months in San Jose on Saturday, September 7, 2013.
On Friday, October 18, Bruce Norris will be presenting the 6th annual I Survived Real Estate
Looking Back:
June saw the lowest amount of HAMP trials since the program's inception in March 2009.  NAHB listed 80 metropolitan areas out of 32 states as showing signs of improvement.  Closing costs for mortgages decreased 7.4% in the previous year with banks competing for borrowers.
For more information about The Norris Group's California hard money loans or our California Trust Deed investments, visit the website or call our office at 951-780-5856 for more information. For upcoming California real estate investor training and events, visit The Norris Group website and our California investor calendar. You'll also find our award-winning real estate radio show on KTIE 590am at 6pm on Saturdays or you can listen to over 170 podcasts in our free investor radio archive.