Norris Bruce
Apr 28, 2016
Increase in Interest Rates Frozen by the FOMC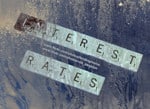 Today's News Synopsis:
Increases in interest rates were frozen once again by the Federal Open Market Committee.  The Mortgage Bankers Association released their first survey of 2016 for Commercial/Multifamily Originations, showing them to be 38% lower this quarter than the previous quarter of 2015.  Pending home sales increased 1.5% to 110.5 last month, putting them at their highest in a year.
In The News:
Mortgage Bankers Association – "MBA Releases First Commercial/Multifamily Originations Data of 2016" (4-28-16)
"First quarter 2016 commercial and multifamily mortgage loan originations overall were essentially flat compared to the same period last year and first quarter originations were thirty-eight percent lower than the fourth quarter of 2015 in line with the seasonality of market, according to the Mortgage Bankers Association's (MBA) Quarterly Survey of Commercial/Multifamily Mortgage Bankers Originations."
DS News – "Fed Freezes on Rate Hike" (4-28-16)
"Even  though the housing sector has shown further improvement, the Federal Open Market Committee (FOMC) dodged another rate increase this month like many in the industry predicted."
Bloomberg – "This Home May Show That People Are Still Seeing Red Over the Housing Collapse" (4-28-16)
"The nation's housing markets may be finally getting over the foreclosure crisis, but for many Americans the anger hasn't subsided."
NAHB – "Single-Family Sector Leads Housing to Higher Ground" (4-28-16)
"Steady job growth, affordable home prices, attractive mortgage interest rates and pent-up demand will help the housing market continue on a gradual upward trajectory in the year ahead, according to economists who participated in yesterday's National Association of Home Builders (NAHB) Spring Construction Forecast Webinar."
Realty Trac – "RealtyTrac and RE/MAX Sign Deal to Offer HomeDisclosure.com Property Reports to 60,000 RE/MAX Agents Nationwide" (4-28-16)
"As expected, the Fed is holding steady on interest rates for now.  At its meeting today, the Federal Open Market Committee chose to forego a rate hike for now, citing soft exports and inflation that continues to run below the Fed's 2% target."
DS News – "Pending Home Sales Hit Highest Level in Nearly a Year" (4-28-16)
"Pending home sales returned with a vengeance in March to the highest reading since May 2015, despite inventory deficiencies and rising home prices."
Housing Wire – "Ocwen foreclosures frozen after National Mortgage Settlement compliance failure" (4-28-16)
"As it turns out, it can get worse for Ocwen Financial.  Less than one day after posting a massive loss for the first quarter of 2016, the nonbank has run afoul of the terms of the National Mortgage Settlement and is now forbidden from taking foreclosure actions on more than 17,000 loans. "
Mortgage Professional America – "Climate change could deal a severe blow to the mortgage industry, claims Freddie Mac" (4-28-16)
"Climate change may pose a serious risk to the mortgage market, according to Freddie Mac.  In its monthly Insight report, Freddie Mac pointed out that flood insurance is an essential component of real estate transactions in areas of identified flood risk."
DS News – "Ten Markets Primed for First-Time Buyers" (4-28-16)
"Affordable monthly mortgage payments, positive home values, and competition are attracting first-time homebuyers to these 10 markets."
Long Angeles, California hard money loan closed. Real estate investor received loan for $235,000 on this single family property appraised for $361,000.

Bruce Norris will be presenting his newest talk Stay Put, Cash Out, Or Change Seats? with IVAR on Wednesday, May 4.
Bruce Norris will be presenting his newest talk Stay Put, Cash Out, Or Change Seats? with OCRE Forum on Wednesday, May 11.
Bruce Norris will be speaking at the AOA Million Dollar Tradeshow and Landlording Conference 2016 on Thursday, May 19.
Image copyright source: www.flickr.com/photos/rob_swystun and www.flickr.com/photos/lendingmemo
Looking Back:
Homeownership rates declined to 63.7%, reaching its lowest level since the 90s at 64.9%.  The U.S. saw an increase in home prices in 20 of their cities at a more brisk pace at 4.2% across the nation.  More and more Americans were more cautious about purchasing a home despite them being more optimistic about the overall market.