Norris Bruce
Feb 13, 2019
How To Feng Shui Your Décor For Love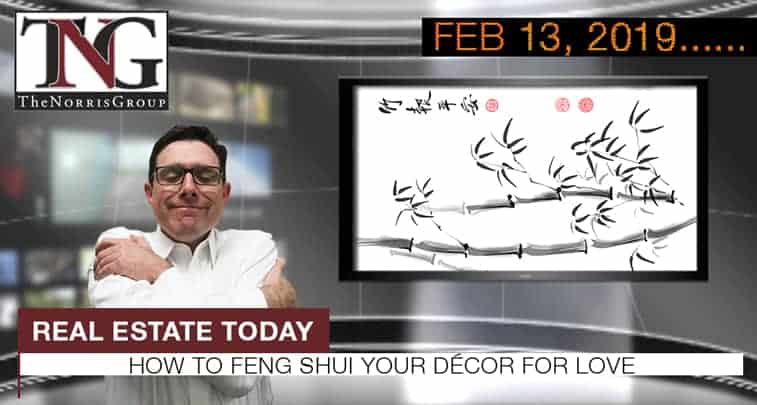 Today's News Synopsis:
Welcome home honey!  The Mortgage Bankers Association reported mortgage applications decreased 3.7% in their latest survey.  Why do the newly-built apartment buildings in America all seem to look the same?
In The News:
Mortgage Bankers Association – "Mortgage Applications Decline in Latest MBA Weekly Survey" (2-13-2019)
"Mortgage applications decreased 3.7 percent from one week earlier, according to data from the Mortgage Bankers Association's (MBA) Weekly Mortgage Applications Survey for the week ending February 8, 2019."
ThinkRealty – "Veteran Plots Rally Point to Help Soldiers Transition into Civilian Life" (2-13-2019)
"As old as warfare is in the course of human history so has been man's need for shelter.  And if Marine veteran Andy Williams has anything to do with it, those who excel in the first shall solve man's problem with the latter."
Bloomberg – "Why America's New Apartment Buildings All Look the Same" (2-13-2019)
"These buildings are in almost every U.S. city. They range from three to seven stories tall and can stretch for blocks. They're usually full of rental apartments, but they can also house college dorms, condominiums, hotels, or assisted-living facilities."
CoreLogic – "CoreLogic Reports U.S. Overall Delinquency and Foreclosure Rates Are Lowest for November Since at Least 2000" (2-13-2019)
"CoreLogic® (NYSE: CLGX), a leading global property information, analytics and data-enabled solutions provider, today released its monthly
Loan Performance Insights Report."
Keystone CPA – "Tax Reform Update" (2-13-2019)
"Check out the short videos for the latest on Tax Tips & Updates."
Wall Street Journal – "Auto Borrowing Rises as New Mortgage Loans Sag, New York Fed Says" (2-13-2019)
"Americans are borrowing more for cars and less for houses, according to a report released Tuesday by the Federal Reserve Bank of New York."
Realtor.com – "Welcome Home, Honey!  Hot to Feng Shui Your Decor for Love" (2-13-2019)
"Feng shui, as you may have heard, teaches you how to arrange your home furnishings for maximum harmony."
CBS News – "Homebuying in 2019: Prices dipping, but other problems linger" (2-13-2019)
"After an almost decade-long "seller's market," in which prospective homeowners routinely encountered a bidding war, prices for homes and condos are leveling off. But buyers shouldn't count on having an easier time negotiating — particularly for a "starter" home."
San Bernardino, California hard money loan closed. Real estate investor received loan for $190,000 on this single family property appraised for $305,000.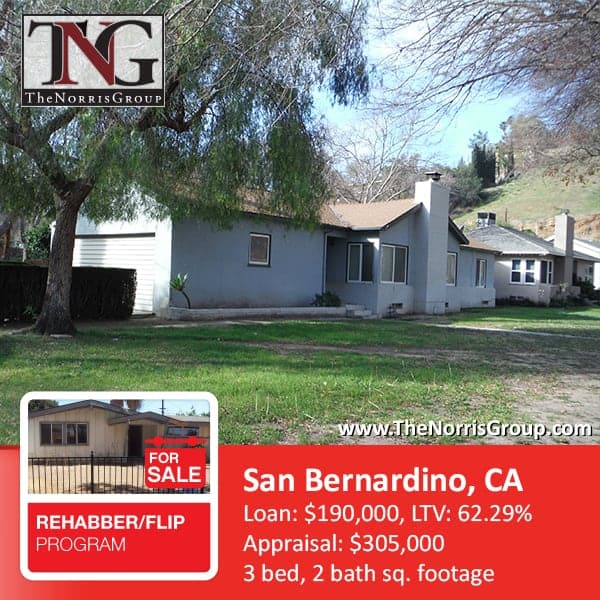 Looking Back:
Real Estate Investors were teaming up.  The National Association of Realtors reported home prices increased 5.3% in the fourth quarter, while almost two-thirds of housing markets were at their highest ever.  Why was it better to invest in real estate over stocks?  The answer was interesting.
More on Hard Money Loans
Information on Note Investing
Real Estate Investor Education & Resources