LA South Real Estate Investors Association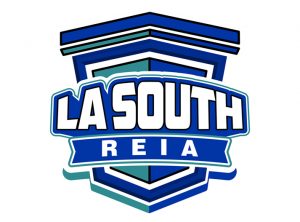 Meetings: 2nd Monday Monthly
Times: 6pm-9pm
Meeting Location:
DoubleTree Hotel Torrance Southbay
21333 Hawthorne Blvd.
Torrance, CA 90503
Founder: Lisa Hoegler
Phone: 424-257-8172
Email: Info [@] LASouthREIA.com
Connect with LA South REIA
Information:
LA South REIA is Southern California's newest and fastest-growing real estate investing association. We provide education and networking opportunities for like-minded investors, both newbies and seasoned pros, at more than 6 events each month.
Real estate investing is a sport and every "athlete" needs a coach. Because we are experienced investors, our primary role at LA South REIA is to coach you, motivate you, and help you avoid mistakes as you gain skills and confidence.  Our second role is to surround you with investors and real estate service providers that you can add to your personal investing Dream Team.
At LA South REIA, you will experience a supportive, no-pressure, environment where investors can "train" at your own pace. We know this approach is effective because we are a chapter of the National REIA, the country's oldest and largest real estate investing community for over 25 years. Through our partnership with National REIA, our members can also take advantage of exclusive benefits including a 2% rebate at Home Depot and deep discounts with many national vendors.
Join us for our monthly Main Event meeting on the 2nd Monday of the month. We meet at the DoubleTree Torrance (21333 Hawthorne Blvd, Torrance) across from the Del Amo Mall. Doors open at 6:00pm.