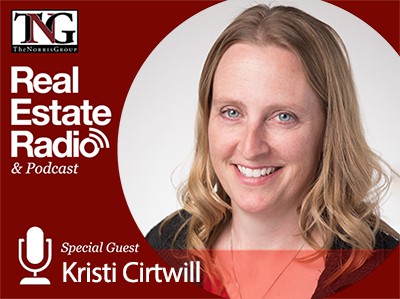 Date & Times
December 20, 2019 @ 8:00 am - 11:30 pm
VENUE:
The Norris Group
1845 Chicago Ave, Suite C




Riverside

,

CA

92507

United States
ORGANIZER:
The Norris Group
The Real Estate Radio Show With Kristi Cirtwill
Date:
December 20, 2019 @ 8:00 am
-
11:30 pm
Summary:
This week's radio show feature's Kristi Cirtwill of Cirtwill Investments.  This is our weekly radio broadcast.  We recorded the show this week and will be covering it on our radio show starting tomorrow.  You can view the transcription and full broadcast here.
Details
This week, Aaron Norris is joined by Kristi Cirtwill. Kristi is president of Cirtwill Investments, a real estate investment company. Twelve years ago, she moved from Toronto, Canada to Long Beach to start her business, and she discovered she had a niche working with sellers with hoarding disorder. Currently, 80 percent of the houses that she ends up buying are hoarder houses. Over the last couple of years, Kristi has also been on the front end of accessory dwelling units here in California. She currently lives in Los Angeles. When she's not looking at buying her next hoarder house or building an ADU, she enjoys the outdoors, playing guitar, and driving her 1979 Volkswagen bus. 
Episode Highlights
In this segment, Aaron and Kristi will discuss hoarder houses, what led her to work with these, ADUs, probate situations, which cities she has built in and held her rentals, and much more all on the real estate radio show.