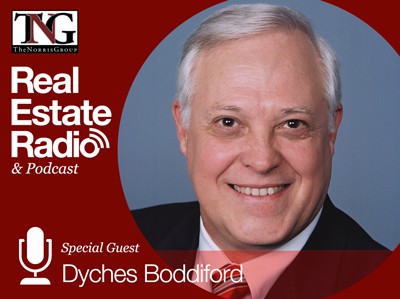 Date & Times
July 26, 2019 @ 8:00 am - 11:30 pm
VENUE:
The Norris Group
1845 Chicago Ave, Suite C




Riverside

,

CA

92507

United States
ORGANIZER:
The Norris Group
The Real Estate Radio Show With Dyches Boddiford
Date:
July 26, 2019 @ 8:00 am
-
11:30 pm
Summary:
In this week's radio show, we interview Dyches Boddiford of Assets 101.  This is our weekly radio broadcast.  We recorded the show last week and will be covering it on our radio show starting today.  You can view the transcription and full broadcast here.
Details
Bruce Norris is joined again this week by Dyches Boddiford.  Dyches is one of the most recognized and trusted names in the real estate industry. He went through college, got a degree in physics and computer science in the early 70s. In the 1980s, he began to purchase properties, first his own home. By mid-80s, he also began to purchase notes. In the early 90s, he retired from working for other companies to work on his own. He created loans for mobile homes, and he even bought and flipped them and carried the financing. In the early 90s, he began teaching about the subjects he's most well known for, holding properties and trusts and corporations and LLCs.
In this segment, Bruce and Dyches will discuss asset protection, the percentage of investors who carry asset protection, Corporations and LLCs, his favorite state to originate an LLC, why he became interested in teaching, liability issues investors who hold rental real estate face, and much more all on the real estate radio show.