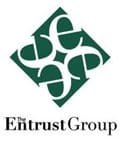 SELF DIRECTED INVESTORS CONFERENCE-THE ENTRUST GROUP
Date:
March 8, 2012 @ 8:00 am
-
5:00 pm
Summary:
Bruce Norris at The Entrust Group
Date & Times
March 8, 2012 @ 8:00 am - 5:00 pm
VENUE:
Paris Hotel Las Vegas
Paris Hotel Las Vegas 3655 Las Vegas Blvd So. Las Vegas,

CA

89109

United States
ORGANIZER:
Details
US REAL ESTATE TRENDS
Ticket Price: $179
Bruce Norris will cover:
• What government intervention could mean for the future of real estate
• Alternatives to owning real estate, without the hassle of land lording
• How trust deeds and alternatives can provide passive and secured returns
• Leveraging self-directed accounts for real estate
Leading experts in the real estate industry will present their ideas on alternative investments during this highly informative event.  If you are an investor or plan to be and want to learn more about using self-directed IRAs to expand your retirment portfolio, then this event is for you.