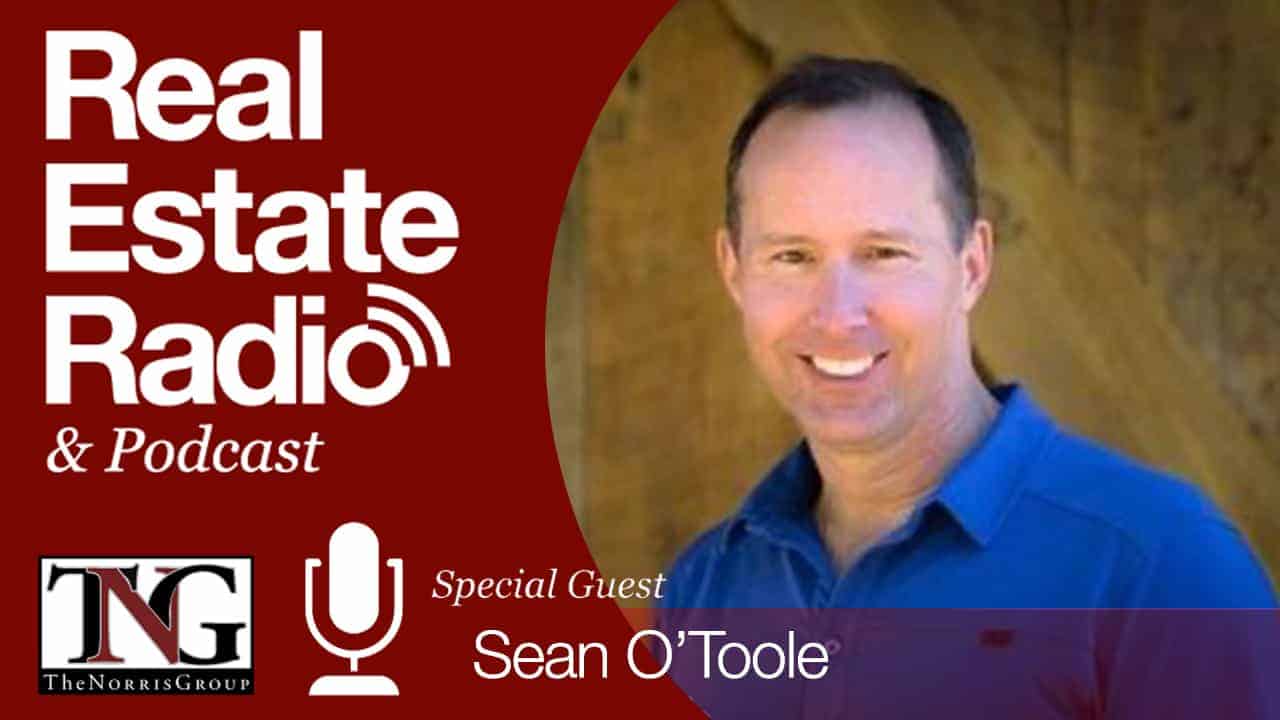 Date & Times
July 31, 2020
VENUE:
ORGANIZER:
Sean O'Toole of PropertyRadar on The TNG Real Estate Radio Show
Summary:
Details
Bruce Norris is joined by Sean O'Toole of PropertyRadar for part 1 of the radio show.  After a successful technology career in Silicon Valley, Sean purchased and flipped over 150 residential and commercial properties, nicely exiting the market before the credit bubble burst. Combining his technology and real estate experience Sean launched ForeclosureRadar in 2007, well before most realized a foreclosure crisis was coming. The service was quickly recognized as the nation's best foreclosure information source and helped tens of thousands of real estate professionals succeed in a market which was otherwise devastating. Sean's mission to help the little guy succeed in the real estate market continues with the launch of PropertyRadar.
Bruce and Sean talk about the special gift and tradition that led to his early fascination with being an Entrepreneur.  Sean's career in Silicon Valley and his early days as a real estate investor.
The Norris Group originates and services loans in California and Florida under California DRE License 01219911, Florida Mortgage Lender License 1577, and NMLS License 1623669.  For more information on hard money lending, go www.thenorrisgroup.com and click the Hard Money tab.
This is our weekly radio broadcast. We recorded the show last week and will be featuring him on the radio show starting today. You can view the transcription and full broadcast here