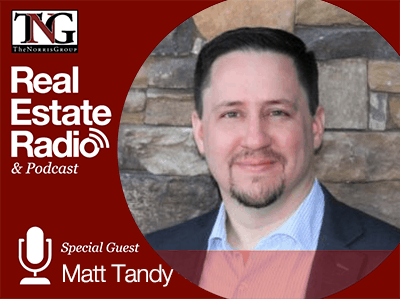 Date & Times
April 9, 2021 - April 15, 2021
VENUE:
ORGANIZER:
Property Management with Formatic CEO Matt Tandy Part 1 Part 1
Date:
April 9, 2021
-
April 15, 2021
Summary:
Details
Matt is the Founder and Chief Executive Officer of Formatic Property Management, Inc. As CEO, he oversees all day to day processes and guides the long-term vision. He is always seeking new and innovative ways to improve the rental ownership experience for property owners, continuing his commitment to providing professional, accountable, and reliable services.
Due to his extensive experience in rentals throughout the country and deep knowledge of real estate investments, Matt is a frequently requested speaker at investor and rental industry seminars and trade groups.
Matt also serves as the President of the Long Beach / Orange County chapter of the National Association of Residential Property Managers, which also covers property managers in the Inland Empire area of California. NARPM is the primary trade group for residential property managers. Before becoming President, he was the President-Elect (2019), and Treasurer (2018).
The Norris Group originates and services loans in California and Florida under California DRE License 01219911, Florida Mortgage Lender License 1577, and NMLS License 1623669.  For more information on hard money lending, go www.thenorrisgroup.com and click the Hard Money tab.
This is our weekly radio broadcast. We recorded the show last week and will be featuring him on the radio show starting today. You can view the transcription and full broadcast here