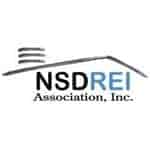 NSDREI 9TH ANNIVERSARY DINNER PARTY
Date:
June 18, 2013 @ 5:00 pm
-
June 18, 2017 @ 9:00 pm
Summary:
NSDREI's 9th Anniversary Dinner Party featuring Bruce Norris
Date & Times
June 18, 2013 @ 5:00 pm - June 18, 2017 @ 9:00 pm
VENUE:
El Camino Country Club
3202 Vista Way




Oceanside

,

CA

92056

United States
ORGANIZER:
Details
Bruce Norris will be speaking at NSDREI as they celebrate their 9th anniversary.  With everything that is happening in the market, you won't want to miss his talk on how to take charge of the changes happening.  Seating is limited, and final reservations must be made by 5:00pm on Monday, June 17.
Bruce will be discussing several areas of the market and how you can take advantage and be prepared for these changes happening.  With low interest rates and high demand, Bruce will discuss if this is the "new normal," if it is a real thing to expect.  In addition, he will be discussing a plethora of opportunities and facts about the market, including:
The latest market trends and statistics
The lifespan of this market
California real estate's four quadrants
His newest talk Poised to Pop
How to get started and what skill-sets are required
What impacts demand, including Wall Street
Interest rates and their impact
Present and future deals
The Norris Group itself
In this interactive discussion, audience members will have a chance to ask Bruce questions they may have. Members are limited to one-non member guest, and you must be registered by 5:00pm on June 17.
Schedule:
5:00-6:30pm –  Networking, Hors d'oeuvres, Cash Bar
6:30-7:30pm –  Seated Dinner
7:30-9:00pm –  Keynote Speaker and Q&A
All information can be found on the NSDREI main website: www.nsdrei.com