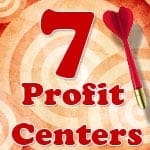 LOS ANGELES REAL ESTATE INVESTORS ASSOCIATION
Date:
September 11, 2012 @ 6:30 pm
-
9:30 pm
Summary:
Bruce Norris at the Los Angeles Real Estate Investors Association
Date & Times
September 11, 2012 @ 6:30 pm - 9:30 pm
VENUE:
The Radisson LAX
The Radisson LAX 6225 W. Century Blvd Los Angeles,

CA

90045

United States
ORGANIZER:
Details

7 PROFIT CENTERS FOR 2012 AND BEYOND
THIS IS AN UNUSUAL YEAR.
We have tons of delinquent borrowers, and — simultaneously — a shortage of inventory. We have a sub 4% mortgage rate, yet lots of would-be owners no longer qualify. A recent survey showed that people think this is the worst time to sell a house … ever!
HITTING A BULLSEYE WHEN THE TARGET KEEPS MOVING
When you see a property for sale, you can bet there's a motivated owner on the other side of the negotiating table. It's a great time to be an investor! However, understanding the underpinnings of what's going on in the market is crucial to success.
Join us September 11 as Bruce dives in the the numbers, dives into market dynamics, and shares seven different ways an investor can profit in this market. And none of the methods count on price increases to create our margin. Rather, we'll create the margin from the start using smart timing and the ability to locate the most motivated sellers.
COST
There is a $29 admission fee for all non-members.
ABOUT THE LAREIC
Meetings are held on the 2nd Tuesday of each month. Networking and check-in begins at 6:30 pm – Meeting begins at 7:30 pm at Doubletree Hotel, 6161 W. Centinela Ave., Los Angeles, CA 90230