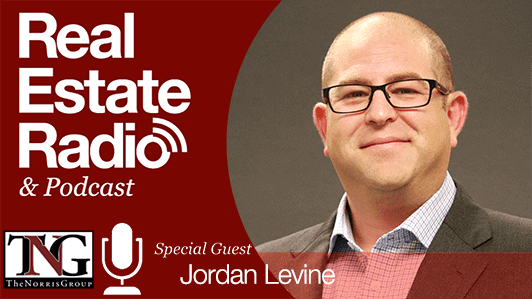 Date & Times
January 22, 2021 - January 28, 2021
VENUE:
ORGANIZER:
Jordan Levine with Bruce Norris Part 2
Date:
January 22, 2021
-
January 28, 2021
Summary:
Details
Jordan Levine is VP and Chief Economist for the California Association of Realtors where he is responsible for the housing market and economic trends and analysis, policy analysis, and data work in a variety of contexts.
Additionally, He manages an EB-5 Immigrant Investor Visa practice, helping to establish regional centers with I-924 economic impact reports across California and the U.S. region, and has provided I-526 impact and job creation analyses for many more individual projects across the nation. Past projects have included call centers, residential real estate developments, mixed-use developments, hotels, retail businesses, high-tech manufacturing, biotechnology, ambulatory health care facilities, assisted living facilities, agricultural enterprises, movie studios, and grocery stores, among others. Well-versed in critical issues related to USCIS approval of I-526 and I-924 EB5 applications like construction jobs, tenant occupancy, and establishing a causal nexus.
One critical characteristic that sets Jordan apart from other number crunchers is his ability to communicate complex economic concepts and ideas in a clear and effective style. He has spoken to a variety of groups, ranging in size from small groups of 5-10 to over 800, including industry groups like the California Bankers Association (CBA) and the California State Municipal Finance Officers (CSMFO), elected officials such as the California State Controller's Office, various local government bodies like County Boards of Supervisors. In addition, he regularly contributes to radio and newspaper articles.
Jordan has a bachelor's degree in economics from the University of California, Santa Barbara, and a master's degree with Merit in International Economics from the University of Sussex.  Prior to joining C.A.R., Jordan worked in consulting as an economist and director of economic research where he oversaw all research and economic analysis on California's economy and housing market and regularly spoke to trade groups, public officials, businesses, and the media.
The Norris Group originates and services loans in California and Florida under California DRE License 01219911, Florida Mortgage Lender License 1577, and NMLS License 1623669.  For more information on hard money lending, go www.thenorrisgroup.com and click the Hard Money tab.
This is our weekly radio broadcast. We recorded the show last week and will be featuring him on the radio show starting today. You can view the transcription and full broadcast here.