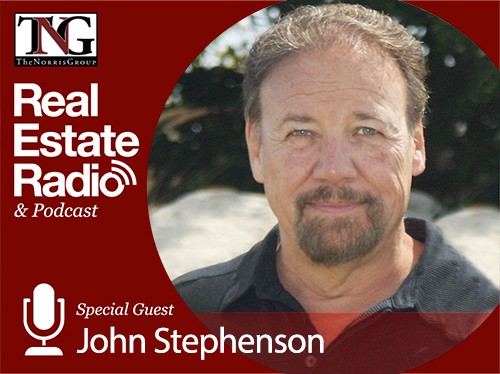 Date & Times
March 6, 2020 @ 8:00 am - 11:30 pm
VENUE:
The Norris Group
1845 Chicago Ave, Suite C




Riverside

,

CA

92507

United States
ORGANIZER:
The Norris Group
John Stephenson On The Radio Show Part 2
Date:
March 6, 2020 @ 8:00 am
-
11:30 pm
Summary:
Bruce Norris interviews his friend and private local investor Jason Stephenson on the real estate radio show this week.  This is our weekly radio broadcast.  We recorded the show last week and will be covering it on our radio show starting Friday.  You can view the transcription and full broadcast here.
Details
Bruce and Aaron Norris are joined this week by John Stephenson. John is an entrepreneur, business owner, real estate investor, a personal competitor of his, and a friend for a very long time. What John does not realize is that he has often been the inspiration for Bruce to reach beyond what he had envisioned for his own life. 
In this segment, they discuss the market and when it began to show improvement, his typical tenants, his goals growing up and what drove him to achieve these, how often people ask Bruce to mentor him, what he tells people struggling with the motivation to start, and much more all on the real estate radio show.