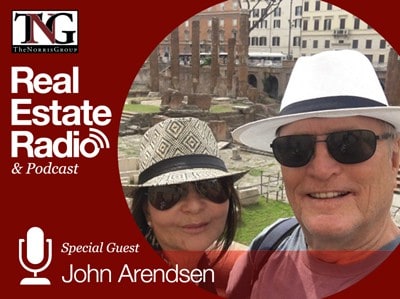 Date & Times
May 31, 2019 @ 9:00 am - 11:30 pm
VENUE:
The Norris Group
1845 Chicago Ave, Suite C




Riverside

,

CA

92507

United States
ORGANIZER:
The Norris Group
John Arendsen On the Real Estate Radio Show
Date:
May 31, 2019 @ 9:00 am
-
11:30 pm
Summary:
Aaron Norris is joined this week by John Arendsen on the radio show.  This is our weekly radio broadcast.  We recorded the show with John last week and will be featuring him on the radio show starting Friday morning.  You can view the transcription and full broadcast here.
Details
Aaron Norris is joined again this week by John Arendsen. He is a licensed general contractor and manufactured home contractor, a licensed real estate broker and a manufactured home dealer. John has been in the industry in all kinds of facet as well as his entire family for a really long time. He was on the show back in January and February, and Aaron promised to have him back because he was awesome in helping The Norris Group build a chapter on accessory dwelling units. He brings a really interesting angle because he's on the ground of helping homeowners and real estate investors decide what's best for them.
Aaron and John will discuss ADUs, prefabs, and stick-built homes, Amazon's prefab plant in Fontana, labor shortages and the higher demand for construction, the planned turnaround time for prefabs, 3D-printed homes, and much more on the real estate radio show.
Read More >