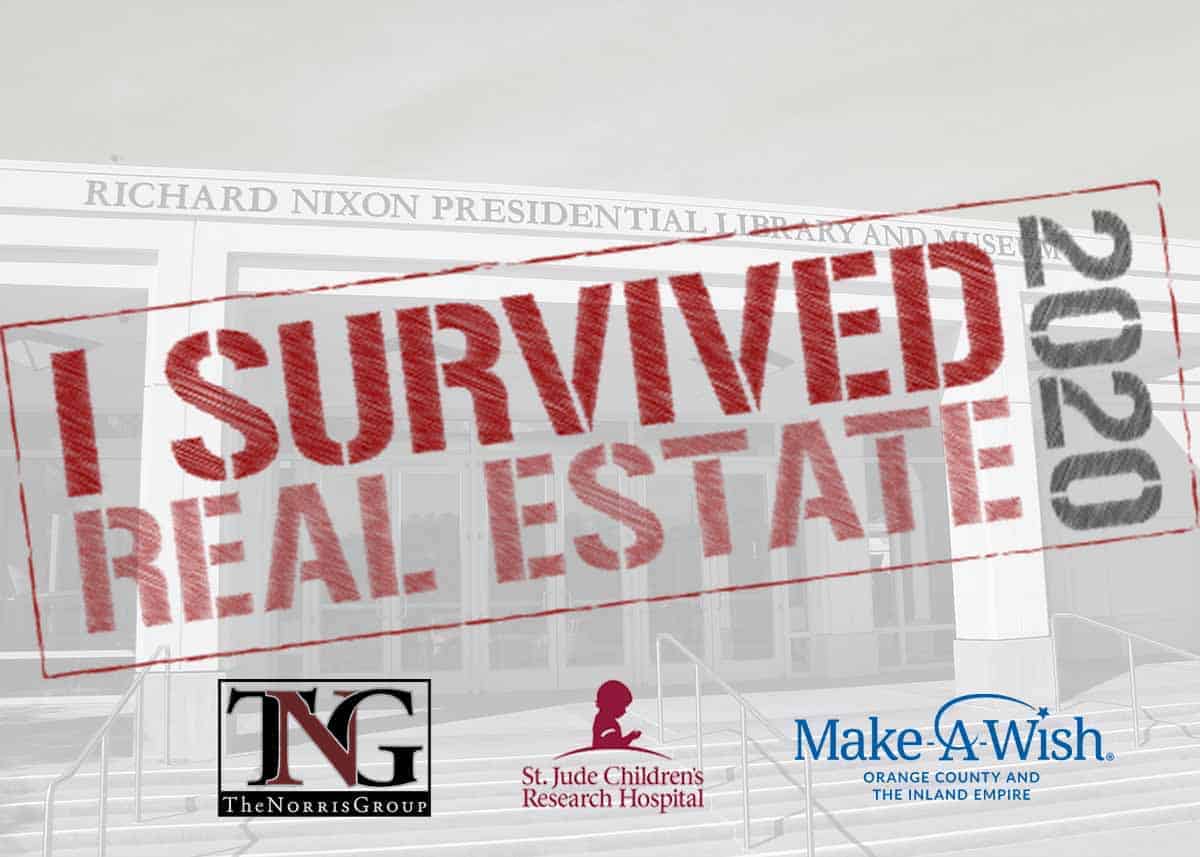 Date & Times
November 26, 2020 - December 3, 2020
VENUE:
ORGANIZER:
I Survived Real Estate 2020 Residential Panel Pt 4
Date:
November 26, 2020
-
December 3, 2020
Summary:
Details
The Norris Group proudly presents it's 13th annual, award-winning black-tie event, "I Survived Real Estate". Industry experts join Bruce and Aaron Norris to discuss perplexing industry trends, head-scratching legislation, and opportunities emerging for real estate professionals headed into 2021. All proceeds from the event benefit Make-A-Wish and St. Jude Children's Research Hospital.
Platinum Partners:
Norada Real Estate Investments
San Diego Creative Investors Association
The Outspoken Investor, Tony Alvarez
Think Realty Magazine
Realty 411
Wilson Investment Properties
Gold Sponsors:
7 Figure Flipping
Inland Valley Association of Realtors
Keller Williams Corona Keystone CPA, Inc.
Las Brisas Escrow
Leivas Tax Wealth Management
NorCal REIA NSDREI
Pasadena FIBI
Real Wealth Network
In A Day Development
Spinnaker Loans
uDirect IRA
Final episode of the I Survived Real Estate 2020 Residential Panel featuring David Granzella, NorCal REIA and the Q&A session.
The Norris Group originates and services loans in California and Florida under California DRE License 01219911, Florida Mortgage Lender License 1577, and NMLS License 1623669.  For more information on hard money lending, go www.thenorrisgroup.com and click the Hard Money tab.
This is our weekly radio broadcast. We recorded the show last week and will be featuring him on the radio show starting today. You can view the transcription and full broadcast here