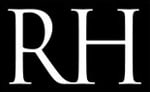 AN EVENING WITH THE LEADERS OF THE REAL ESTATE INDUSTRY
Date:
March 13, 2012 @ 7:00 pm
-
9:00 pm
Summary:
A special event with The Norris Group, IRA Trust Services, & Robert hall & Associates
Date & Times
March 13, 2012 @ 7:00 pm - 9:00 pm
VENUE:
Burbank Association of Realtors
Burbank Association of Realtors 2006 West Magnolia Blvd. Burbank,

CA

91506

United States
ORGANIZER:
Details
Come join us for a night with some big names in real estate as they discuss topics from the future of real estare to knowing how to grow your retirement accounts.
FEATURING:
Bruce Norris-The Norris Group
Belinda Savage-IRA Trust Services
Tony Watson-Robert Hall & Associates

Bruce Norris, president of The Norris Group, has over 30 years of real estate experience and is very active in real estate investing and hard money lending.  As a buyer , seller , money partner, and builder, Bruce has carried out more than 2,000 real estate transactions.  The topics he will cover include:
The future of real estate and how government intervention can affect it
Alternatives to owning real estate without the hassle of land lording
How trust deeds and alternatives can provide passive and secured returns
Leveraging self-directed accounts for real estate

Belinda Savage is a retirement services specialist who has integrated several real estate assets into investors' portfolios, including real estate, trust, deeds, private equity or debt, and precious metals.  In this way she has contributed greatly to optimizing investors' returns.  The topics she will cover include:
How to have greater returns and minimal losses by understanding "true asset allocation"
Investing in multi-family or flips by increasing your monetary resources by aligning with trustworthy friends and family
Growing your retirement accounts


As a federally liscensed tax practitioner, Tom Watson advises, represents, and prepares tax returns for individuals, partnerships, corporations, and all other organizations required to report taxes.  The topics he will cover include:
Asset Protection
Protection from audit
Depreciable vs. non-depreciable expenses
COST IS COMPLIMENTARY
RSVP:
You must RSVP by March 12 to jennifer@roberthalltaxes.com
Include your name and the names of any guests.
FOR MORE INFORMATION:
Call Robert Hall & Associates at (818) 242-4888 or
Visit their website at www.RobertHallTaxes.com