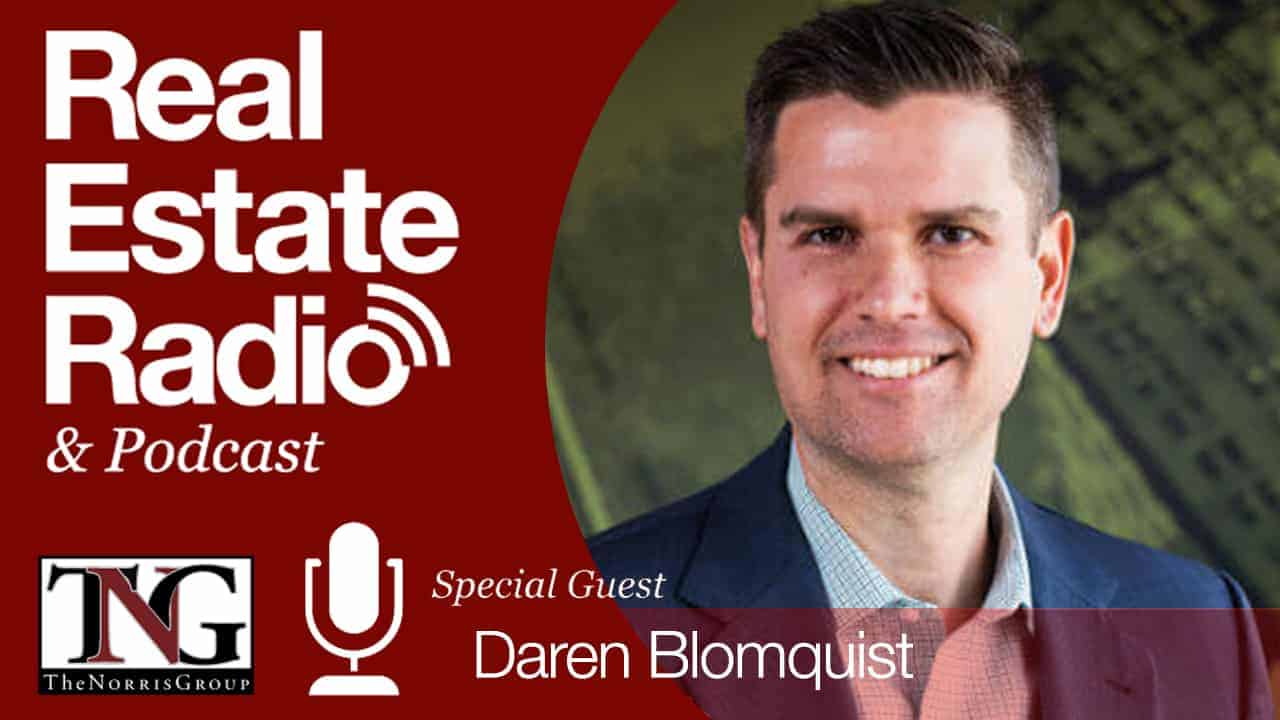 Date & Times
July 24, 2020
VENUE:
ORGANIZER:
Daren Blomquist on the Real Estate Radio Show
Summary:
Details
Bruce Norris is joined this week by Daren Blomquist.  Daren is vice president of market economics at Auction.com. In this role, Blomquist analyzes and forecasts complex macro and micro economic data trends within the marketplace and industry to provide value to both buyers and sellers using the Auction.com platform.
Daren's reports and analysis have been cited by thousands of media outlets — including all the major news networks and leading publications such as The Wall Street Journal, The New York Times and USA TODAY. Daren has been quoted in hundreds of publications and has appeared on many national network broadcasts, including CBS, ABC, CNN, CNBC, FOX Business and Bloomberg.
Bruce and Daren will discuss whether foreclosures are coming and how Covid-19 has affected the process.  What goes into the auction.com formulas when it comes to projections.  Key measures of unemployment and tap able equity.
The Norris Group originates and services loans in California and Florida under California DRE License 01219911, Florida Mortgage Lender License 1577, and NMLS License 1623669.  For more information on hard money lending, go www.thenorrisgroup.com and click the Hard Money tab.
This is our weekly radio broadcast. We recorded the show last week and will be featuring him on the radio show starting today. You can view the transcription and full broadcast here