Details

The 2012 tax year may be several months away but now is the time to strategize on ways to leverage tax, giving, and investing tactics to maximize savings and profits for 2012.
Join our elite panel of experts Saturday, October 27th, for a unique brunch and learn experience as we explore:
The latest legislative and regulatory changes and what it means for the Southern California real estate market
3 Savvy tax strategies for high income earners and business owners
The power of self-directed IRAs and investing in what you know best
Tax free & tax efficient ways to extract profits out of your business
Alternative investments using self-directed retirement accounts
Passive and secured 9% annual returns without the hassle of being a landlord
And much more
Whether you're a retiree, doctor, teacher, government employee, real estate investor, business owner, or just someone wanting to learn more, join us for brunch and get your questions answered by the experts.
Bruce Norris, president of The Norris Group, has over 30 years of real estate experience and is very active in real estate investing and hard money lending.  As a buyer , seller , money partner, and builder, Bruce has carried out more than 2,000 real estate transactions.  The topics he will cover include:
• Is the California real estate market really what it seems?
• The statistics behind Southern California real estate trends and the real behind-the-scenes scoop
• What government intervention could mean for the future of Socal real estate
• Alternatives to owning real estate, without the hassle of land lording
• Passive and secured 9% returns with trust deeds
Amanda Han and Matt MacFarland, both of Keystone CPA, will discuss tops pertaining to taxes and 2012 year-end tax strategies.
This April, the New York Times reported that in less than a few months, taxes for high-earning families are scheduled to rise by tens or even hundreds of thousands of dollars each year. How would losing an additional ten or a hundred thousand dollars each year impact you and your family? You may be surprised to learn the TRUTH behind what changes are coming.
Who exactly are the "super wealthy," "high income" people that may be impacted by the new tax changes?  Those who:
Earn $200k per year individually or $250 as a couple, or
Own assets worth $1M or more,
Own investment properties that have appreciated in value, or
Own a business that you eventually plan on selling
Join us to learn 2012 year-end tax strategies you can't afford to miss including:
3 Savvy tax strategies for high income earners and business owners
Strategies to pay yourself rather than the IRS
Tax free & tax efficient ways to extract profits out of your business
How to create tax free income from your real  estate
One proven strategy to help you avoid taxes permanently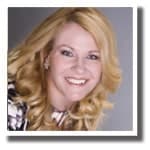 Kaaren Hall is the president of UDirect IRA Services.  Her topics will include the ins-and-outs of leveraging the mighty power of IRAs including:
Using your IRA as a tool for alternative investing
The do's and don't's  of Self-Directed IRA investing
How to use your IRA to invest in real estate
Avoiding prohibited transactionsThe basics on the "Checkbook IRA"
REGISTRATION
Registration is required. ($39 per person or $55 for two through October 22nd, $49 per person after). Please register below. And, if you have friends that you think would enjoy the content, please forward the page.
FOR MORE INFORMATION:
Visit our trust deeds website at http://www.tngtrustdeeds.com/events-calendar/
EARLY SIGN-UP PRICING
$39.00 PER PERSON
$55 FOR TWO
$49 per person after
October 22nd