CUTTING-EDGE FINANCIAL TACTICS BRUNCH
Date:
June 8, 2013 @ 8:30 am
-
1:00 pm
Summary:
Join Bruce Norris and our elite panel of experts Saturday, June 8, for a unique brunch and learn experience as we explore different topics regarding the world and business of real estate.
Date & Times
June 8, 2013 @ 8:30 am - 1:00 pm
VENUE:
Wyndham Hotel Orange County
Wyndham Hotel Orange County 3350 Avenue of the Arts Costa Mesa,

CA

92626

United States
ORGANIZER:
Details

Is the California real estate market REALLY what it seems?
Join us for brunch as we tackle this great debate featuring Bruce Norris of The Norris Group. Bruce will share exclusive insights to what's really behind California's real estate trends. Matt MacFarland and Amanda Han of Keystone CPA, Inc.and Kaaren Hall of uDirect IRA Services, LLC will talk about tax-saving tips to make you a more effective investor..As a guest you will learn from the experts what current financial tactics you can use to maximize your real estate investments and return.
Join us and you will learn:
The statistics behind Southern California real estate trend.. including the REAL behind-the-scenes scoop
What government intervention could mean for the future of SoCal real estate
Alternatives to owning real estate, without the hassle of land lording
Passive and secured 9% returns with trust deeds
As an EXCLUSIVE BONUS to all guests we will also share:
6 ways to save taxes by investing in real estate
3 ways to sell your real estate with little or no taxes
3 ways to protect yourself from the upcoming new tax on real estate investors
FEATURED SPEAKERS

Bruce Norris,
The Norris Group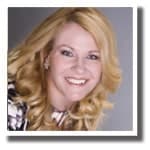 Kaaren Hall,
uDirect IRA

Amanda Han and
Matthew MacFarland,
Keystone CPA
REGISTRATION
Registration is required. Cost is $49 per person or $59 for two people. Please register below. And, if you have friends that you think would enjoy the content, please forward the page.
FOR MORE INFORMATION:
Visit the uDirect website at https://www.udirectira.com/cutting-edge-financial-tactics-brunch
$49 per person or
$59 per couple