Details
Bruce Norris is back in research mode for his latest market timing release, California Comeback 2: Fast Furious and Dangerous.
In 1997, Bruce Norris' report, California Comeback, predicted a 7 year market return and the doubling of California home prices (more so if we reached sub 7% interest rates). If that didn't hit the nail on the head, in his next big report in January 2006, The California Crash, he urged investors to look into other states as California was going to experience the worst crash in real estate prices in decades. He's been responsible for helping investors make and save millions over the past 15 years through his research and predictions.
Now, he's back in research mode for the very important "when to" piece of the puzzle. Is this a mini boom or something sustainable? Time to get super aggressive or more conservative? How long can it last?
It's been no secret The Norris Group has been bullish on real estate this past year. We released a prediction in December of 2012 that California would see a median price increase of 20% in 2013. We've even completely revamped our hard money loan programs to better position investors to lock up and control as many properties as possible.
This market has been plagued with government intervention, Wall Street participation, and an industry reeling from continuous legislation, regulation, and lawsuits. While Bruce expects the market to do well in the coming years, this boom comes with a stark warning for investors.
This session will not cover buying strategies, also known as the "how-to" part of the business. The report is over 280 pages and includes over 400 charts. Bruce will dive into each important category he's selected to show why he's so bullish and the key metrics he's keeping an eye on to know when to slip back into conservation mode. The Norris Group finds this helpful in planning for our business. We hope you'll find it helpful as well. Please see the video on the right as Bruce explains what's in the report and what he plans on covering in each chapter.
LETTER FROM BRUCE NORRIS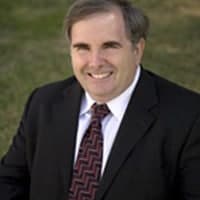 It's 10:30 at night on Father's Day. After spending some quality time with my family I headed to work and finished the final chapter of our most recent report; The California Comeback 2: Fast, Furious & Dangerous.
The last chapter has all of the math. It answers the question: How high and how fast will we go up? The answers to those questions are spelled out in greater detail than ever before. Some counties can double in price from where we reside currently while others don't have half the upside potential. Important to understand when deciding where to invest? You bet!
Even more important is to understand how this comeback ends. I believe the upside is going to be powerful and swift. However, I think the ending will be swifter yet. When intervention is the underlying reason for a boom, the end of intervention can create and will create the opposite side of the equation.
We just taught a seminar to over 400 people entitled How to Make a Million Dollars in the Next Two Years. The title wasn't a promo. It is exactly what I think will happen to anyone who makes informed choices and concentrates on the counties with the greatest upside with the right strategies. After the two years is up, the sequel could well read: How to Lose Everything You Just Made in Record Time.
However, when this comeback ends, I fear it will happen so quickly there won't be time for the report entitled California Crash 2.
There will be those that save the $697 and lose 1,000 times that not getting out of the way of what happens next. I cannot tell you how many people have told me they regret not taking our conclusions seriously in the past.
I want to thank Aaron for helping me create this series of reports. Starting with The California Crashback in 2006, Aaron has helped change the quality of how our reports look and the impact they have had on the lives of our clients. If you have enjoyed our reports in the past; don't miss this one. It is our intent to do this one time only. It will be one of the best documents you will have ever seen. If you have never attended one of our timing events; don't miss this one. You will be very happy you attend!
Sincerely,
PRE-EVENT WEBINAR
SOLD OUT
There may be cancellations. Please call Diana Barlet at 951-313-0301 if you'd like to be on the waiting list.
Seminar includes continental breakfast, snacks, lunch, full-color 280 page manual, access to more downloads on portal, and professionally recorded audio from the event.
REPORT TABLE OF CONTENTS
Affordability & Interest Rate
The Fed and the History of Interest Rates
How Inventory Levels Change the Game
How Shadow Inventory Magically Solves Itself
Foreclosure Ratios and Why It's Still Dangerous
Fannie, Freddie and FHA
Employment: Does It Matter This Time?
Construction: Short Window of Opportunity Then WATCH OUT!
The Former Homeowner Re-Emerges
Re-Appraising Properties in 2013
An Assist From the Media
Commercial Real Estate Bringing Up the Rear
Foreign Demand Adding Powder to the Keg
Hedge Fund Buyers
California's Owner's Equity Position
California's Big Budget Problem Dissipate for Time Being
U.S. Debt Acts As a Headwind to the Economy
Demographics and Household Creation Fuel Demand
How High Will Prices Increase and When Is It Time to Sell?
Wild Cards Too Significant to Ignore