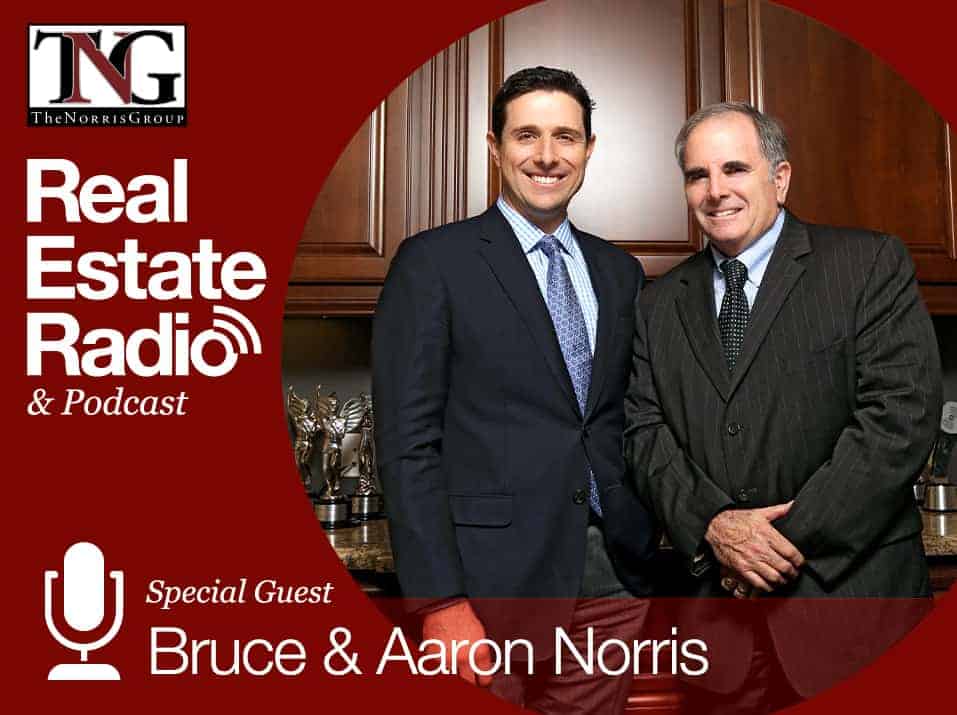 Date & Times
August 21, 2020 - August 27, 2020
VENUE:
ORGANIZER:
Bruce and Aaron Norris Pt 2
Date:
August 21, 2020
-
August 27, 2020
Summary:
Details
Bruce is joined by Aaron Norris.  Aaron is VP of Market Insights for PropertyRadar where he tackles insights into public records data to help Main Street small businesses disrupt disruptors. Starting July 2020, he'll be co-hosting the Data-Driven Real Estate Podcast for PropertyRadar. You can catch Aaron speaking and writing nationally on topics such as technology and its impacts on real estate (accessory dwelling units, 3D printing, robotics, artificial intelligence, zero interface XR, shared economy, fintech, etc.). You'll also catch his contributions on Forbes, BiggerPockets, and ThinkRealty Magazine to name a few.
He's been in the hard money lending family business, The Norris Group, for over 15 years. There he created many award-winning resources for investors merging timing and strategy with his "Pops," Bruce Norris. He's a mortgage broker and California real estate broker.
Bruce and Aaron get into the nuts and bolts of the future of The Norris Group after what was almost the most devastating thing ever to happen to The Norris Group.
The Norris Group originates and services loans in California and Florida under California DRE License 01219911, Florida Mortgage Lender License 1577, and NMLS License 1623669.  For more information on hard money lending, go www.thenorrisgroup.com and click the Hard Money tab.
This is our weekly radio broadcast. We recorded the show last week and will be featuring him on the radio show starting today. You can view the transcription and full broadcast here