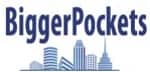 BIGGER POCKETS REI SUMMIT
Date:
March 23, 2012 @ 12:00 pm
-
March 24, 2012 @ 12:00 pm
Summary:
Bruce Norris at the Bigger Pockets Real Estate Investing Summit
Date & Times
March 23, 2012 @ 12:00 pm - March 24, 2012 @ 12:00 pm
VENUE:
Colorado Convention Center
Colorado Convention Center 700 14th Street Denver

CA

80202

United States
ORGANIZER:
Details
Over two days, BiggerPockets will have dozens of expert investors, commentators and educators present their best tips, strategies, and methods for making money in the real estate investing space, and will speak to an audience that is expected to include hundreds of attendees from around the country. Through lectures, roundtables, and other session formats, the event will cover topics including rehabbing, landlording, investing in notes & mortgages, real estate financing & capital raising, commercial investing, and much more.
Topics will include:
How to invest in real estate while working a full-time job
Building Systems for your Real Estate Business
Investing with a Purposeful Plan for Retirement
How to Systematically Flip and Rehab Houses
Investing in Real Estate Long Distance
Increasing Your Profits with Green Investing
Using the Best Financing Options Available for Your Investments
Transitioning to Multi-Family Investments
Finding and Analyzing Deals
FEATURING:
Bruce Norris
Peter Giardini
Frank Gallinelli
Geraldine Barry
Jeff Brown
Chris Clothier
REGISTER
Register by visiting www.biggerpockets.com/conference/registration-and-travel/event-registration-pricing/
Seating is limited, so order your tickets as soon as possible.