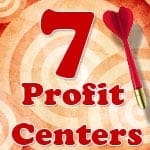 APARTMENT OWNER'S ASSOCIATION
Summary:
Join Bruce Norris as he speaks at the Apartment Owners Association and presents his newest talk: 7 Profit Centers for 2012 and Beyond.
Date & Times
October 17, 2012
VENUE:
Los Angeles
Los Angeles Convention Center 1201 S Figueroa St Los Angeles,

CA

90015

United States
ORGANIZER:
Details
7 PROFIT CENTERS FOR 2012 AND BEYOND
THIS IS AN UNUSUAL YEAR.

We have tons of delinquent borrowers, and — simultaneously — a shortage of inventory. We have a sub 4% mortgage rate, yet lots of would-be owners no longer qualify. A recent survey showed that people think this is the worst time to sell a house … ever!
HITTING A BULLSEYE WHEN THE TARGET KEEPS MOVING
When you see a property for sale, you can bet there's a motivated owner on the other side of the negotiating table. It's a great time to be an investor! However, understanding the underpinnings of what's going on in the market is crucial to success.
Join us October 17 as Bruce dives into the numbers, diggs into market dynamics, and shares seven different ways an investor can profit in this market. And none of the methods count on price increases to create our margin. Rather, we'll create the margin from the start using smart timing and the ability to locate the most motivated sellers.
THE EVENT LASTS ALL DAY, BUT BRUCE NORRIS WILL BE SPEAKING FROM 1:15 PM-2 PM.