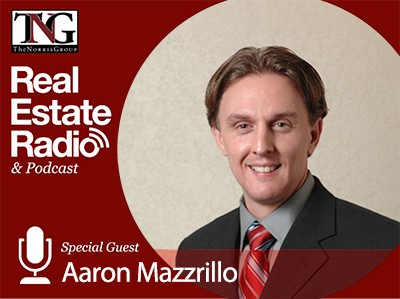 Date & Times
February 14, 2020 @ 8:00 am - 11:30 pm
VENUE:
ORGANIZER:
Aaron Mazzrillo On The Radio Show Part 2
Date:
February 14, 2020 @ 8:00 am
-
11:30 pm
Summary:
Aaron Norris interviews local real estate expert Aaron Mazzrillo on the real estate radio show for the second week.  This is our weekly radio broadcast.  We recorded the show last week and will be covering it on our radio show starting Friday.  You can view the transcription and full broadcast here.
Details
Aaron Norris is joined this week by one who shares his name: Aaron Mazzrillo. He is an entrepreneur, a real estate investor, and a marketer. He also comes at this from a different angle than some people do. 
In this segment, they discuss the different ways he has marketed, his favorite platform for marketing, the new black swan in real estate, what he believes makes someone a good wholesaler, Riverside opportunity zones, how he took advantage of available real estate in the area, his thoughts on ADUs, the new ADU law that went into effect, and much more all on the real estate radio show.