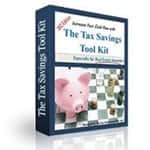 2013 REAL ESTATE AND TAX STRATEGIES KICK-OFF BRUNCH
Date:
February 9, 2013 @ 9:00 am
-
June 21, 2017 @ 12:00 pm
Summary:
Join Bruce Norris as he speaks at the 2013 Real Estate and Tax Strategies Kick-Off Brunch in Fullerton.
Date & Times
February 9, 2013 @ 9:00 am - June 21, 2017 @ 12:00 pm
VENUE:
Coyote Hills Golf Course
Coyote Hills Golf Course 1440 East Bastanchury Road Fullerton,

CA

92835

United States
ORGANIZER:
Details
EVENT IS SOLD OUT
WE REGRET TO INFORM YOU WE ARE OFFICIALLY AT OUR CAPCITY FOR SATURDAY
As we kick off the 2013 year, join us for timely Tax and Investing Tips that you need to know to improve your cash flow and take your real estate investing to the next level. Jump start your year with the inside secrets to grow your wealth!
Join our Experts at the beautiful Coyote Hills Golf Course for this intimate brunch and enjoy an educational experience like never before. Whether you're a retiree, doctor, teacher, government employee, real estate investor, business owner, or just someone wanting to learn more, join us for brunch and get your questions answered by the experts including:
Bruce Norris, president of The Norris Group,
Amanda Han and Matt MacFarland, both of Keystone CPA
Kaaren Hall, president of UDirect IRA Services
During this unique brunch you will explore and learn:
5 things you need to do now to maximize your tax refunds in April
How to avoid the #1 most common and costly tax mistake for real estate investors
3 strategies to protect your profits from Taxmaggedon
Turn your IRA into a cash machine with the A-B-C's of self-directed investing
Real estate market outlook for 2013 and beyond
Where the experts are investing their retirement funds
And much more!!!
REGISTRATION
Register and purchase your tickets today to ensure your seat as this highly anticipated event is expected to sell out quickly. Tickets are $39/ person or $49/ couple.  Register at www.keystonecpa.com