Norris Bruce
Feb 07, 2017
CoreLogic Reports 7.2% Increase in Home Prices, Although Affordability is at a 7-Year Low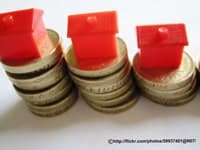 Today's News Synopsis:
The Mortgage Bankers Association reported an increase in the amount of mortgage credit available for the month of January.  CoreLogic reported a 7.2% increase in home prices for the month of December.  However, houses are at their lowest affordability due to this factor plus higher mortgage rates income growth not being as much as it could be.
In The News:
Mortgage Bankers Association – "Mortgage Credit Availability Increases in January" (2-7-2017)
"Mortgage credit availability increased in January according to the Mortgage Credit Availability Index (MCAI), a report from the Mortgage Bankers Association (MBA) which analyzes data from Ellie Mae's AllRegs® Market Clarity® business information tool."
Bloomberg – "Europe Stocks Rise as FTSE 250 Hits Record, Property Gauge Jumps" (2-7-2017)
"European stocks advanced as the FTSE 250 Index of midcaps jumped to record close and real estate companies gained."
Fannie Mae – "Rosier Economic Sentiment Boosts Housing Attitudes in January" (2-7-2017)
"The Fannie Mae Home Purchase Sentiment Index® (HPSI) increased by 2 percentage points in January to 82.7, ending a five-month decline."
The Real Deal – "Institutions losing faith in commercial real estate" (2-7-2017)
"Big institutions have begun selling off commercial real estate — another sign that the market is weakening amid rising interest rates and a surge in new supply."
CNBC – "House are the least affordable they've been in seven years: Here's why" (2-7-2017)
"Rising mortgage rates, bigger jumps in home prices and still-moderate income growth are adding up to a triple threat for the housing market this spring."
DS News – "EU Execs Warn Against Dodd-Frank Changes" (2-7-2017)
"The executive body of the European Union warned against any rollback of the Dodd-Frank Act, according to a report by Law360."
Bloomberg – "More Gauges Tell Same Story: Lasting U.S. Wage Growth Remains Elusive" (2-7-2017)
"Four different measures are all telling the same story: While America's workers keep getting hired at a solid pace, they're having difficulty finding sustained growth in their paychecks."
CoreLogic – "CoreLogic US Home Price Report Shows Prices Up 7.2 Percent in December 2016" (2-7-2017)
"CoreLogic® (NYSE: CLGX), a leading global property information, analytics and data-enabled solutions provider, today released its CoreLogic Home Price Index (HPI™) and HPI Forecast™ for December 2016 which shows home prices are up both year over year and month over month."
Moreno Valley, California hard money loan closed. Real estate investor received loan for $155,000 on this single family property appraised for $260,000.

Bruce Norris will be speaking at 10 Life-Changing Days of a Real Estate Investor with OC FIBI on Tuesday, February 7.
Bruce Norris will be speaking at 10 Life-Changing Days of a Real Estate Investor with OCREIA on Thursday, February 9.
Bruce Norris will be speaking at 10 Life-Changing Days of a Real Estate Investor with Alpine Premier Investments on Wednesday, February 15.
Image copyright source: www.flickr.com/photos/59937401@N07